This is the 3rd post about Malapascua Island written By Danielle. The American girl that I've written about following the events of Typhoon Yolanda here and my 2nd post here
The first time I came to the Philippines, I was hooked. I'm from Florida, USA, and we have a big mix of Spanish and Filipinos there, so it felt a bit like home. After 5 separate vacations to Philippines, there was no doubt that the Philippines was the place for me.
I entered Philippines again on 28/December/2011, with no exit flight. I had a loose plan to spend one month on Malapascua Island, Cebu and then move on to other islands and perhaps eventually make my way to Indonesia or Malaysia.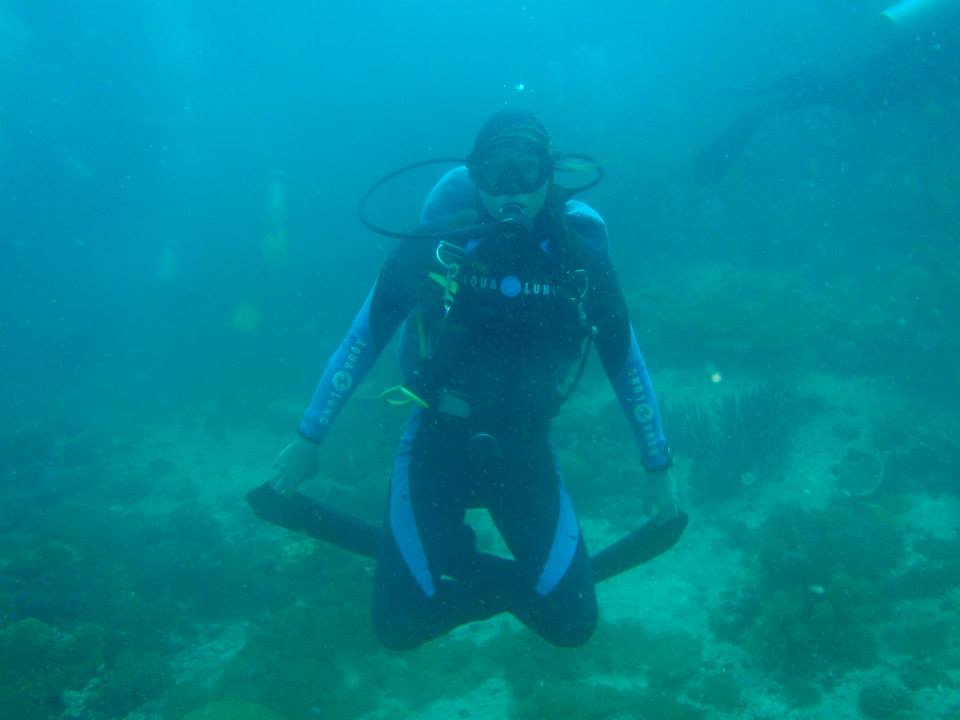 On my first dive in Malapascua, on 31/December/2011, I met the man who would become my boyfriend, at Monad Shoal at 30 meters below. Two weeks later, we met again at North Rock, and so began our underwater courtship. I distinctly remember his first pick up line, written on an underwater slate, "Nice Buoyancy." That may sound silly, but it's really a nice compliment to a diver!
We had our first kiss at East Garden during a night dive, at 10 meters below. After that, we were inseparable. We would dive together daily and then spend evenings together on the beach. He was really shy at first, especially when speaking in English, so many times we spent hours together in silence. But, it was enough for us to just be together.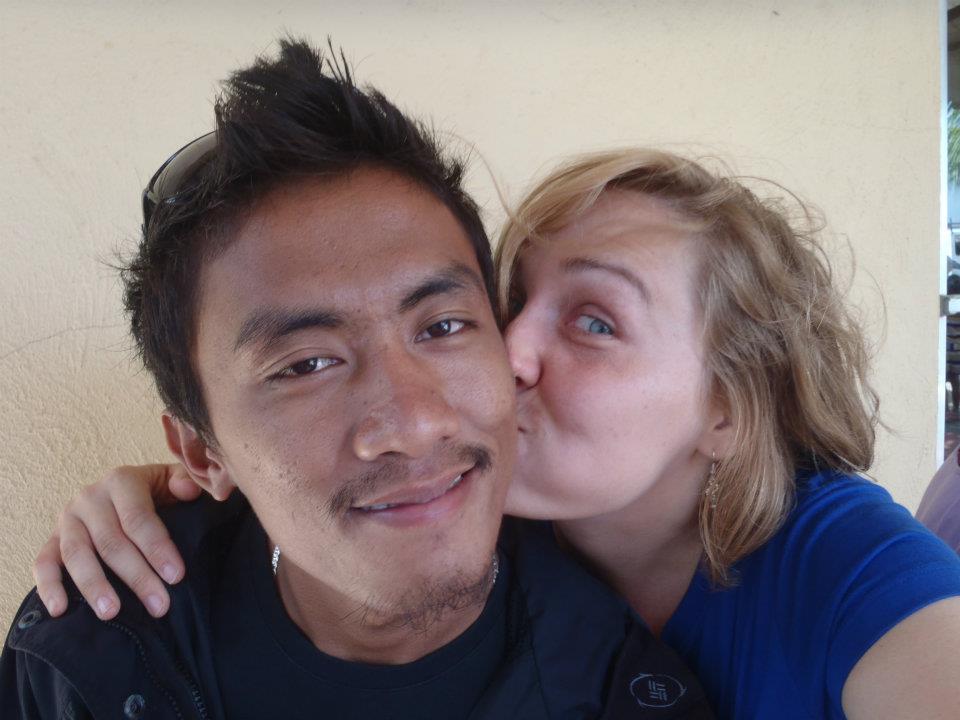 After several months, we moved in together. And, so began our 'common law' relationship. On this small, rural island, simply living together constitutes a marriage of sorts. Everyone began referring to him as my 'husband' and me as his 'wife', and his family as my 'in laws.' At first I corrected everyone "We're not married, he's my boyfriend." But, eventually I tired of corrected them, and I embraced it. I now refer to him as my partner, and his family as my in-laws.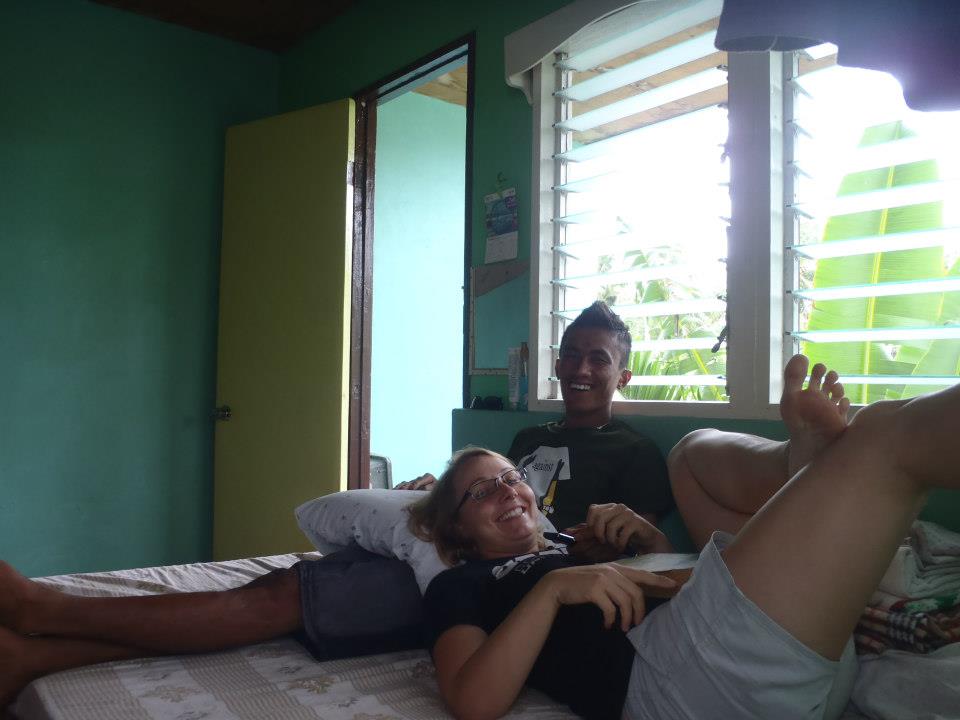 When we first learned about Yolanda, she was forecasted to be similar to a big storm from last year that damaged a few boats but did no damage otherwise. We expected that some debris would be tossed around, and a few boats would be damaged. But the storm picked up speed, and changed course, so we got hit a lot stronger than we expected.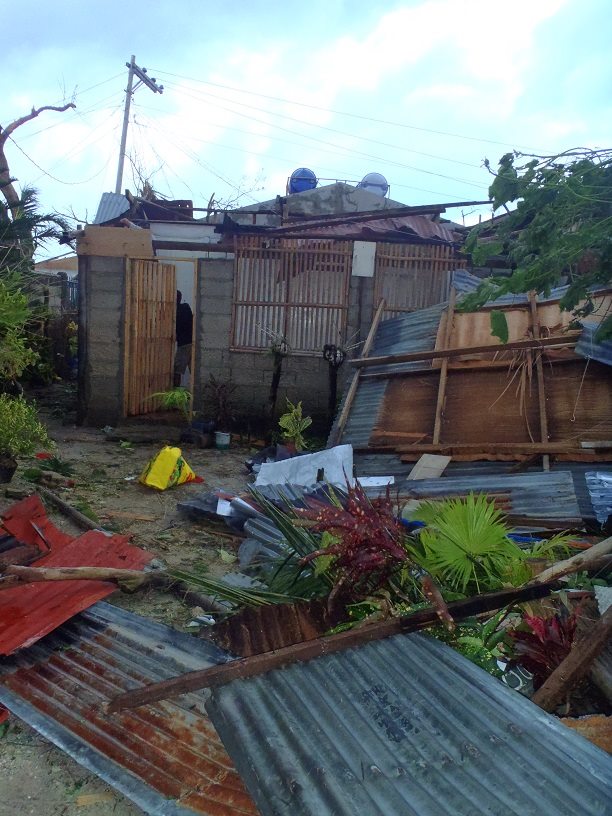 We thought our apartment was fairly secure, but one hour into the storm our roof began lifting away from the walls in my apartment. Our landlord came to ask us to transfer to their house mid-storm. So Julius and I grabbed his niece and nephew and ran through the storm to the next house. We watched pieces of our house, and our neighbors houses fly by the windows.
Eventually the strongest winds passed and we braved the mild winds to return to our house and grab a few important documents. Our roof and ceiling were damaged so the storm water filled the floor of our apartment and all of our things were dirty and wet.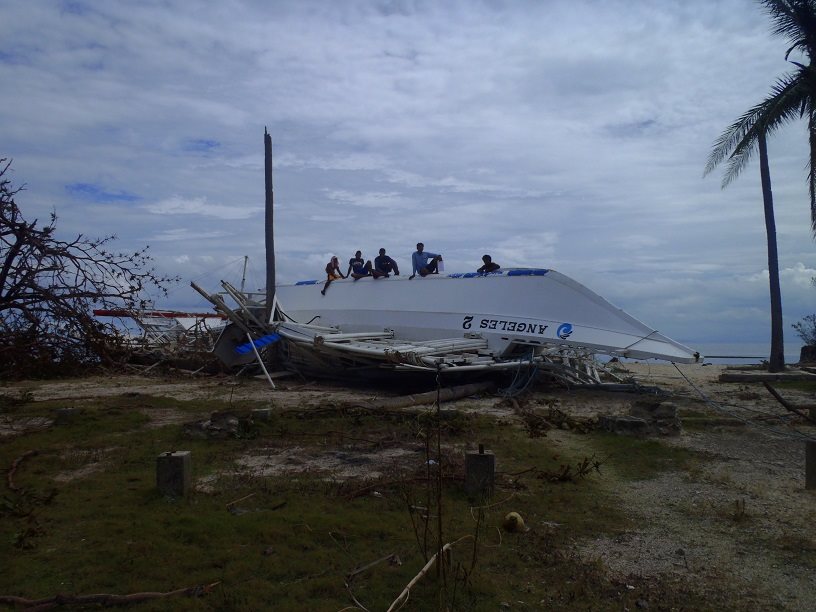 I hadn't realized the strength of the storm until we began to survey the damage. The destruction was like nothing I'd ever seen before. Entire houses, entire villages completely demolished. At that time, I thought that there must have been some casualties in the storm.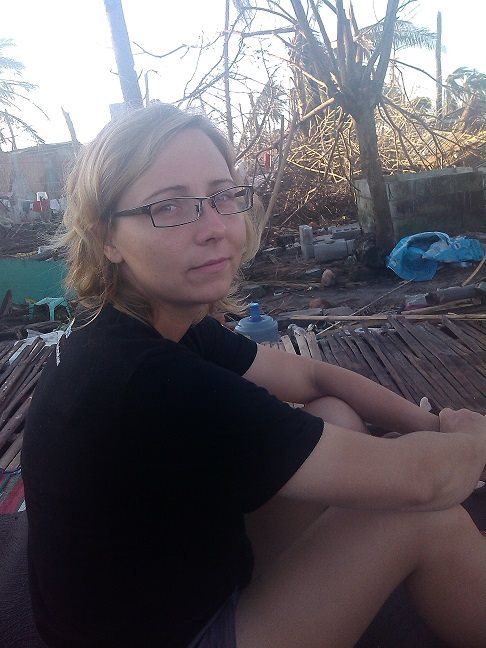 My estimates are that somewhere around 80% of the homes on Malapascua were completely damaged. But Amazingly, everyone on Malapascua survived the storm with nothing but a few scratches.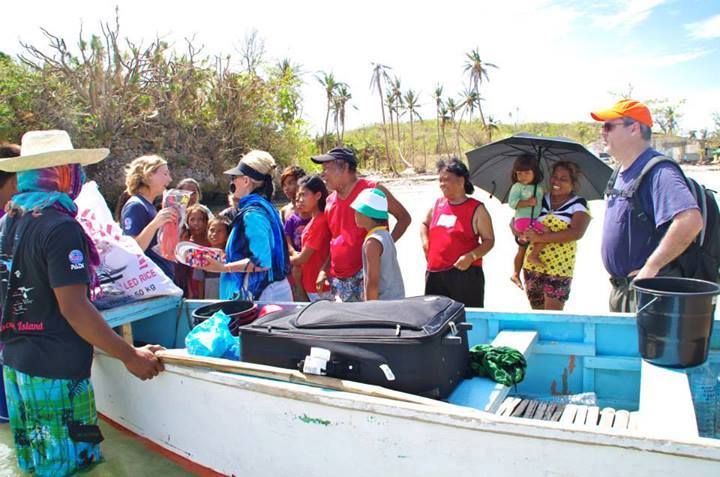 In the days after the storm, I really gained a new appreciation for the residents of Malapascua Island. There was no looting, no rioting, no violence. Instead, we were surrounded with smiling faces who shared wellwishes, food and shelter with friends and strangers alike.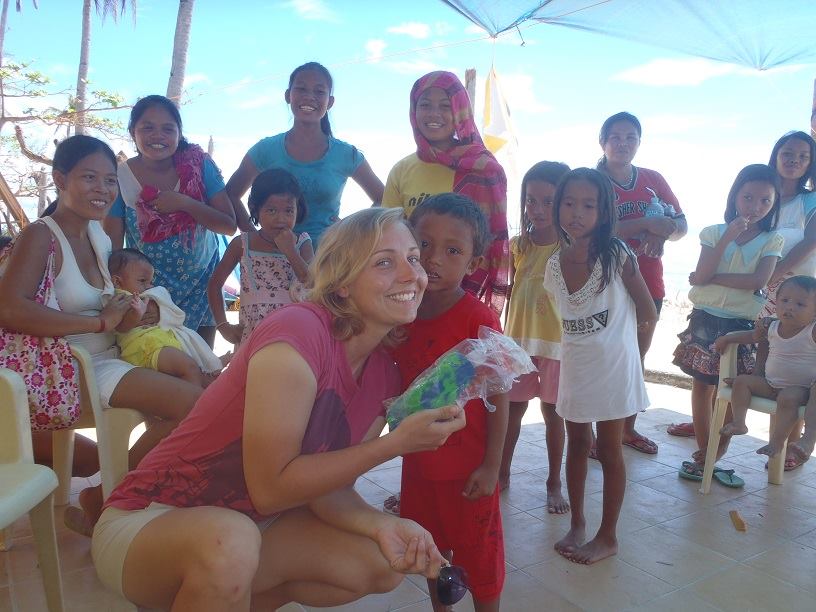 I count myself lucky to be a part of this community. Malapascua will always hold a special place in my heart.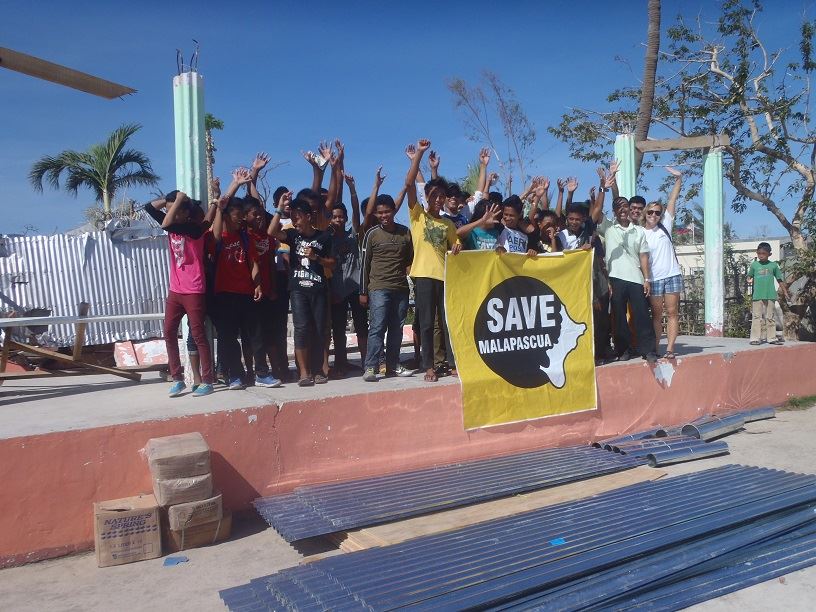 Read the earlier posts about Typhoon Yolanda here and the second post here