Hey everyone
As you know, I'm a big fan of airbnb. I have been using their services as both a guest and a host for the past year. AirBnB is offering another crazy PROMO right now for first time users. If you book a place before January 17th you can get up to $300 OFF (maximum)
However, it's only for new users.  New users can take advantage of this amazing coupon code offer from AirBnB.
It's valid for travel anytime before March 31. Minimum stay is 2 nights. (1 night being free up to $300)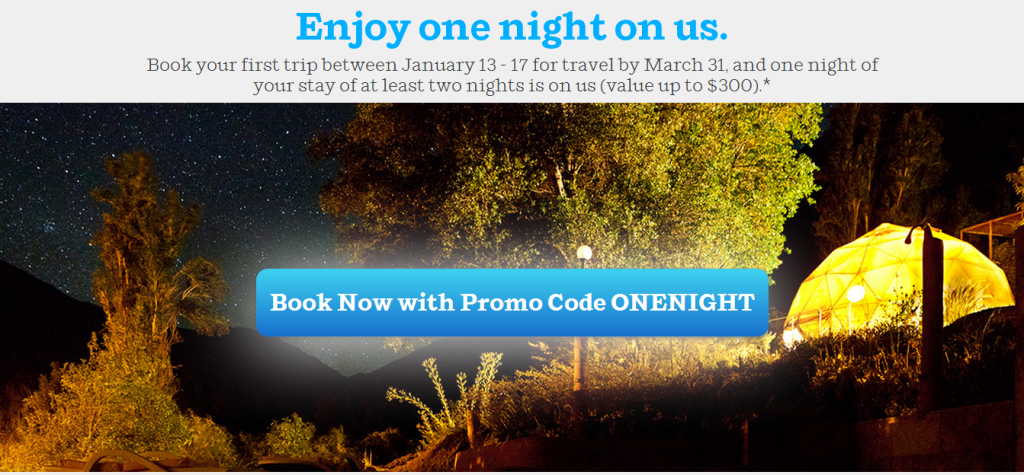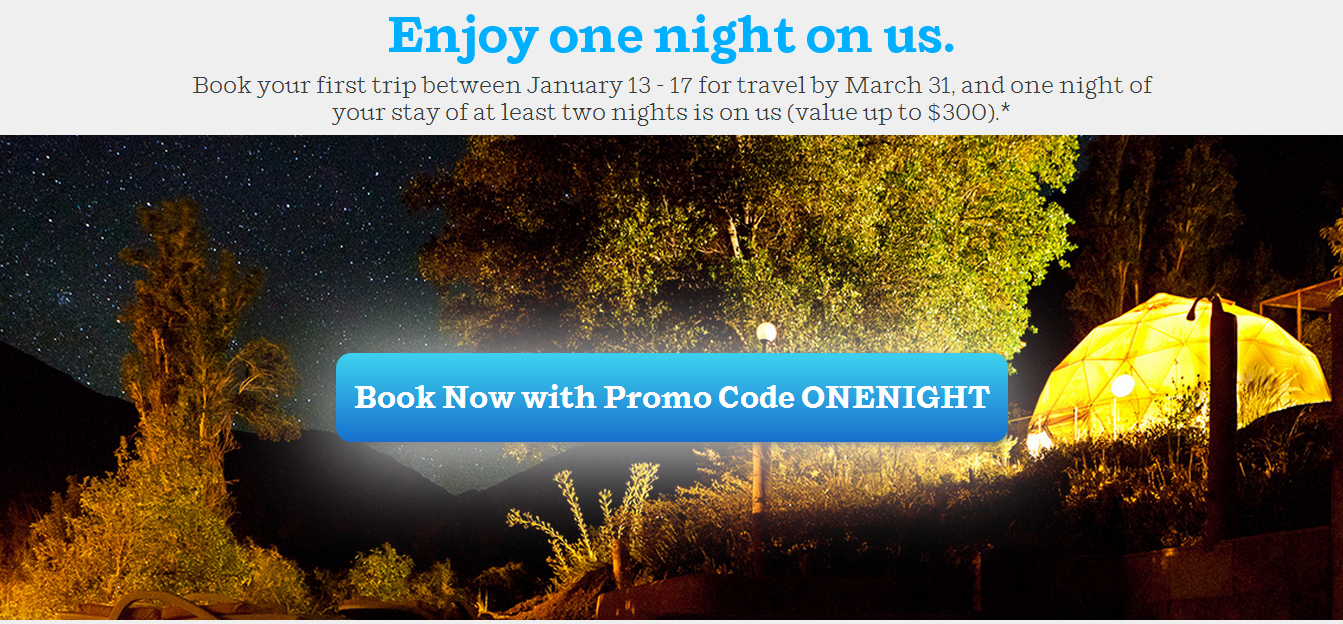 Here is the full disclosure:
*The discount is valid only for guests who have never completed a booking on Airbnb. To receive the discount, you must book via the Airbnb website with promo code ONENIGHT and successfully complete Airbnb's Verified ID process prior to booking. You must complete a booking (including host acceptance) using the code between 12:00am PST (California time) on January 13 and 11:59pm PST (California time) on January 17. The discount applies to one night of your stay up to a maximum of USD$300. The cost of "one night" is calculated by averaging the base reservation rate for each night, excluding taxes or other fees charged by your host, such as cleaning fees. Your stay must be at least two nights in length at the same listing, and must begin no later than 11:59pm PST (California time) on March 31, 2014. Limit one discount per new user. The offer is valid for a single use and is not transferrable to another user or redeemable for cash. If your booking later qualifies for a refund, the maximum refund you may receive is the amount you actually paid. The code cannot be used for bookings made through Airbnb's mobile apps. The code may not be combined with another Airbnb coupon or discount code. Host payouts will not be affected by permissible guest use of the code. Airbnb reserves the right to any remedy, including denial of the discount or cancellation of your account or reservations, if fraud, tampering, violations of Airbnb's Terms of Service or technical errors are suspected.