Siem Reap Guide For Couples | Food and Activities 2015

Hellooo Everyone!
I spent over 2 weeks and just under 3 weeks in Siem Reap exploring every inch of the city. I'm sure 99.9% of the people that visit Siem Reap plan on making a visit to the 8th Wonder of the World...ANGKOR WAT!
Two words to explain Angkor Wat would be: "FREAKING AMAZING!!!" It's one of those places, you just have to see one time in your life. Even the Power Couple Jay-Z & Beyonce visited Siem Reap earlier this year in 2015. Click here for their pics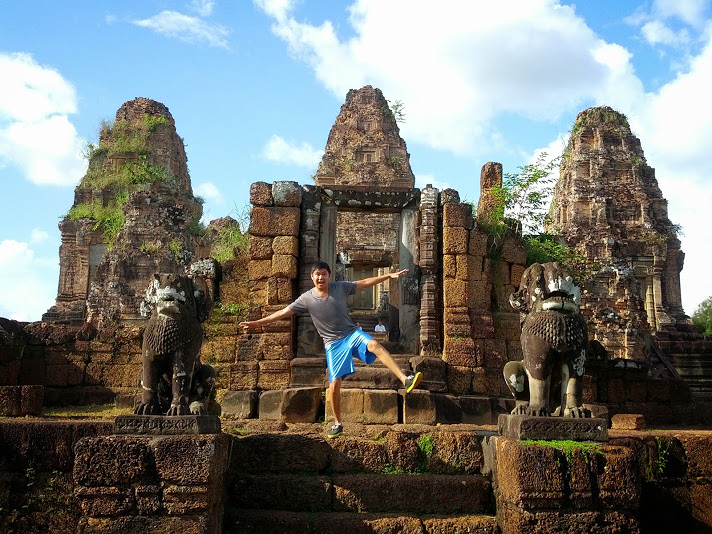 Angkor Wat
I'm sure most of the people that come to Siem Reap come for the sole purpose of visiting the ANGKOR WAT temples. After all – it's only considered one of the NATURAL WONDERS of the WORLD.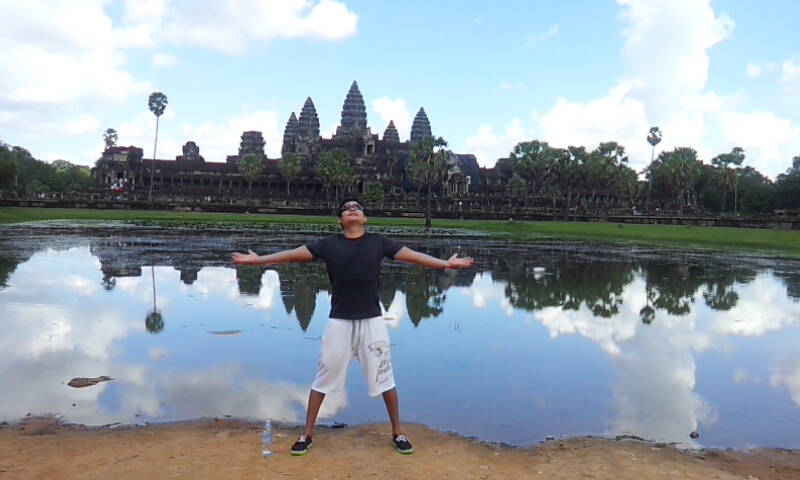 I would highly recommend to do what we did, which was a 2 day tour of ANGKOR WAT. We originally booked for 1 day but after the end of the day we immediately booked for another tour a few days later to see the remaining temples. To really appreciate it's beauty, I think 2 days was just enough time to do all that we wanted.
However, if your the type that likes to wander around at a leisurely pace and take pictures with plenty of rest in between, then you absolutely won't regret stretching it out for 3 days. (I would recommend not going 3 days straight if time permits as you will burn yourself out)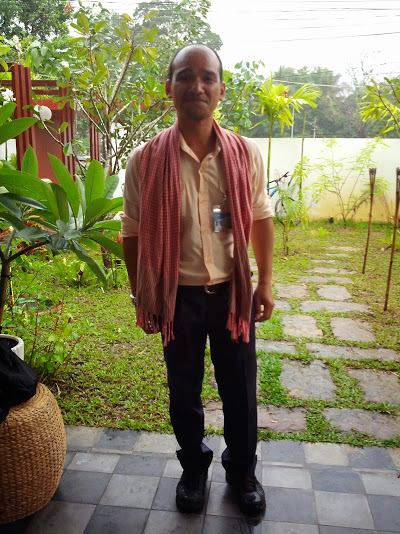 Angkor Wat Tour Guides
We booked 2 different tour guides for comparison purposes and we agreed that it was definitely tour guide #2 – Mr. Chan.
He came from a wealthy elite family but lost everything when the Khmer Rouge came into power. (Ask him to tell you his incredible story!) He has a teacher for many years and possesses a strong powerful voice.
He was also able to answer all my questions about the history of Angkor Wat and the Khmer Rouge regime! A few times, I noticed other tourists listening in on one of his stories…YES he's that good. Superb storyteller!
Contact: Chantanariel@gmail.com
Cost: $35 / day (8 – 10 hour tour)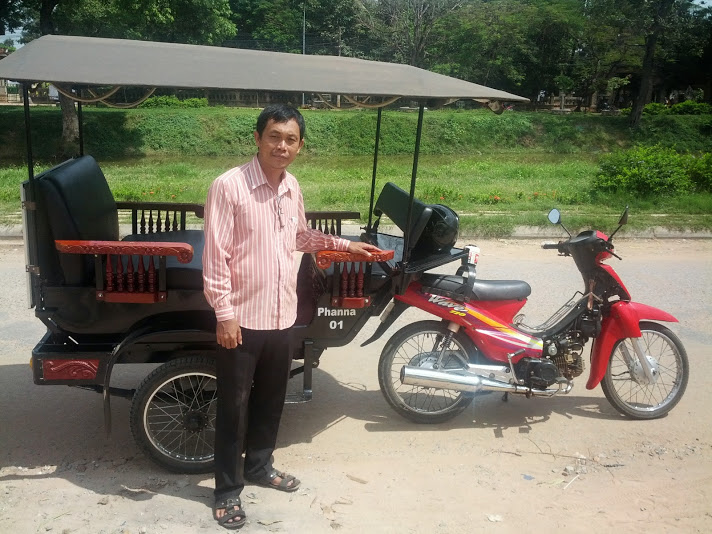 Angkor Wat – Getting Around
Tuk-Tuk – Cost is: $18 USD is the preferred method of the majority of the people there as it's cheap, affordable and comfortably fits 4 people. The downside is that there is no air-conditioning, and your exposed to outside elements such as dust, rain, etc. I would highly recommend Mr. Phana for his honesty and sincerity. Alternatively you can also contact the BATMAN Tuk-Tuk driver. There are a lot of imitators so I suggest you contact him directly here.
Mr. Phanna (Tuk-Tuk & Private Car)
Telephone Number: 089 684 494 (for network inside Cambodia)
Hand Phone: +855 69 922 277 (If you are already here in Cambodia)
Telephone Number: +855 89 684 494 (for network outside Cambodia)
ngounsominealux@gmail.com
Bike – $38 There are bike tours available that caters to one person or more. It's definitely a unique way of seeing the temples could be very tiring due to the weather and the roads as they aren't optimal for bike riding. One of the most well-know ones is Cambodia Cycling.
Car – $28 USD We personally hired a private driver for our 2 day tour. I would highly recommend Mr. Phanna who I name "The Most Honest Tuk-Tuk Driver in Cambodia"
Siem Reap – Activities
Phare Circus. Preferred Seating + Dinner Package $45 / person.
Amazing performers, high energy and acrobatic. I would highly recommend getting the front row center seats. The performers are sometimes just inches away from you. (Remember to avoid front row sides as there are ROPES which can obstruct your view) The Phare Circus is backed by the NGO organization as well.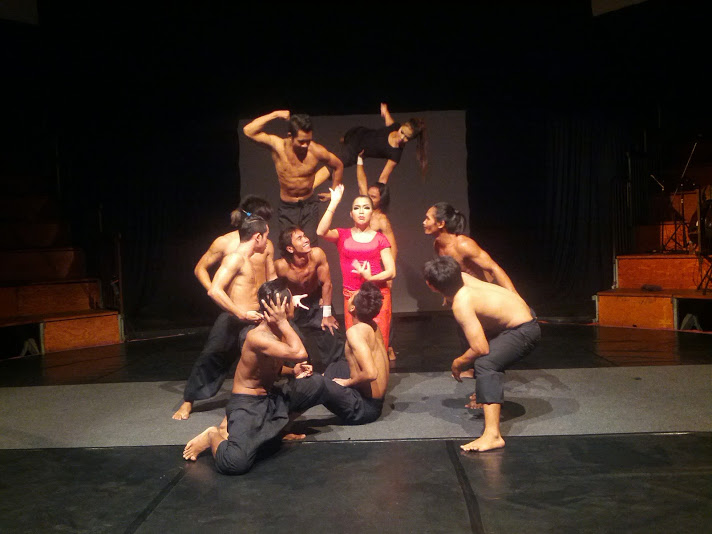 Happy Horse Ranch Farm – $69 for 4 hours (per person)
First time rider? No problem! I've only gone horse back riding a few times. Carmen never went in her life. We were given basic instructions at the ranch. I was given the biggest horse there named "MEXICO" while Carmen was given a small pony. Carmen had no issues with her pony, but MEXICO was quite stubborn. I would only recommend MEXICO if you are an experienced rider as MEXICO tended to stray from the path, eat, stop and sit and so on. Which I admit was a bit of a challenge for me to "control" him. Our guide was a young guy named "Johnny Walker" with a great sense of humor who was always telling jokes during our tour.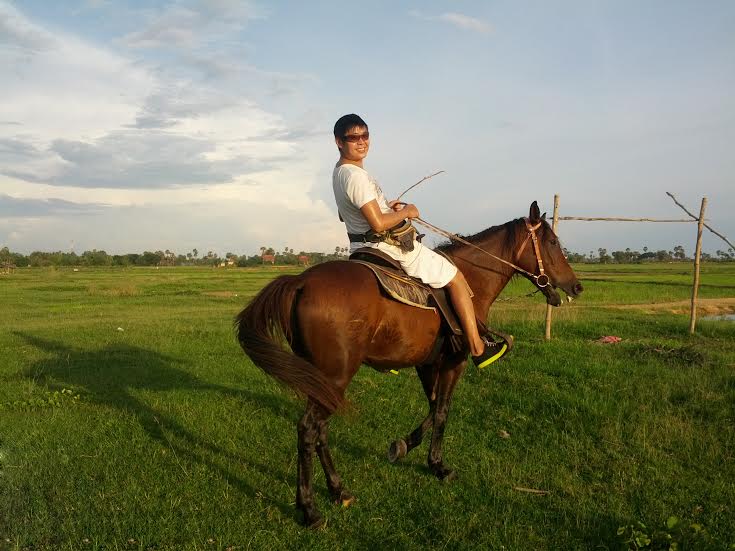 Quad Adventure Cambodia "DISCOVERY" Tour = $75 total cost to share quad. We did the afternoon tour with another couple from Australia. We noticed that all the other Quad operators all go to the same path as well. Racing through the puddles, mud, avoiding cows and visiting a rural village temple. The tour ends off with a spectacular romantic sunset.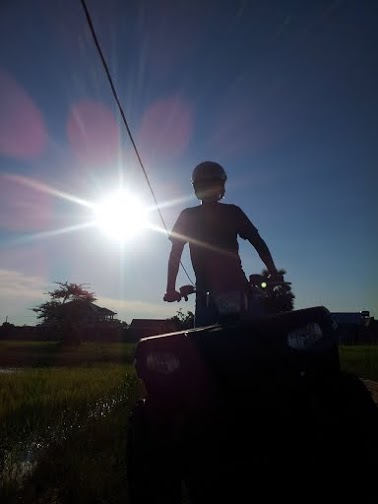 Angkor Wat Putt – Cost: $12 for 3 rounds of golf per person. Nice relaxing way to spend spend about 2 hours. There is a rest area in the middle where you can escape from the blistering hot heat and enjoy the serenity of the garden. Right across from the golf course is a small water slide which was packed with kids.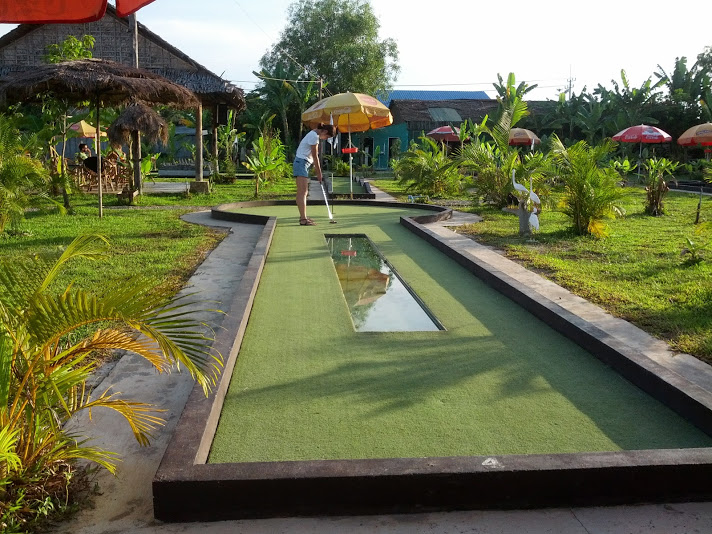 Aspara Dance (Traditional Khmer Performance) Skip this. Included a buffet as well. Food was bad. Performance was very uninspiring.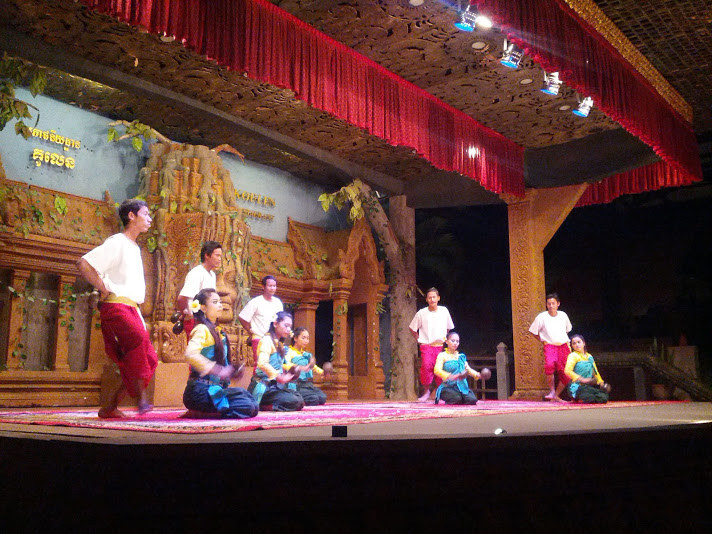 Floating Market – We managed to combine our Angkor Wat tour with the floating market tour. Nice scenic tour on a boat. Good for photos. Nothing worthwhile to purchase.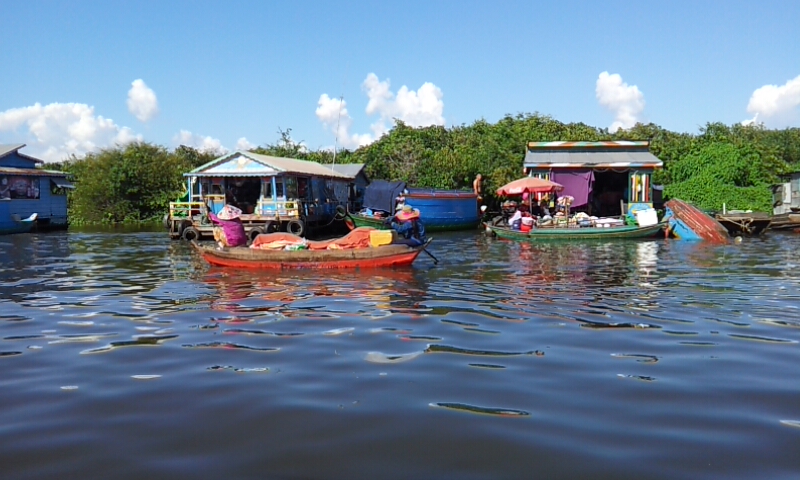 Siem Reap Food Guide
Our favorite spot in Siem Reap. Nice rooftop with a great view of the river. It gets really busy later in the evening. Make sure to come during Happy Hour which is from 4pm – 7pm for their BUY 1 GET 1 drinks which also includes a complimentary tapa such as grilled satays and grilled oyster mushrooms! Everything from the tapas, main course, and desserts tasted SUPERB!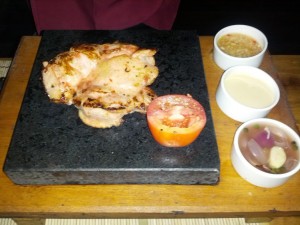 We tried to eat at the Mahob restaurant and was finally able to do so in our 3rd try. (Recommend to call in advance) It is located across the street from MIE café. The head waiter is very professional and previously worked at our favourite restaurant over at PALATE. He even created the Drink MENU for them. Besides that, the similarities end there as Mahob specializes in Khmer food. We ordered the:
Chicken Fillet
Khmer Tenderloin
Tropical Shake
Passion Mango Shake
The food was great and the shakes were fantastic. Great romantic vibe, total price was under $20 with no service charge!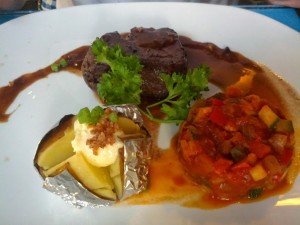 If you haven't tried Brazilian style steak before, then Gigi's is a great place to start. We ordered 2 steaks and had a fabulous meal. The head server was very friendly, and chatted for us for awhile since we were the only customers at the time. (Came just as they opened) Gigi is located in the "Khmer" hang out areas and was the only "tourist" restaurant in the area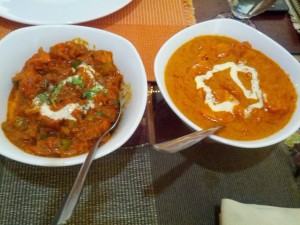 Best Indian food in town. Honorable mention goes to Ababa Curry House which is also really good. However, the service and food at Dakshin is Fabolous! They get their spices imported directly from Singapore and use only AUTHENTIC ingredients for their foods. Their prices might be a tad higher than other Indian places but it's 100% worth it. The owner and staff are very attentive as well. Had a small issue with one of the curries, but the owner quickly resolved it to my satisfaction.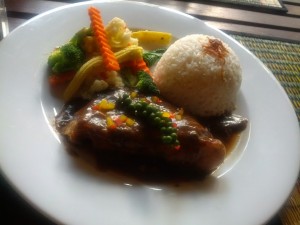 Went here a few times to get the CAMBODIAN steak. Which is very juicy and tender. It was cooked for perfection. Also the prices here are very reasonable. The only downside is that it can get quite loud (pool table) and large groups of people the both times we went. Staff is also very attentive and friendly.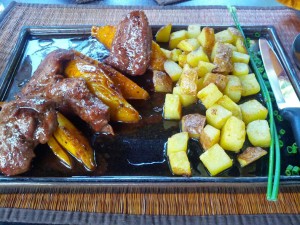 Serene, peaceful environment. Surrounded by plants, trees and flowers. We were the only customers there in the early afternoon. They also have a small swimming pool in the back to lounge around and go for a dip. Very good staff. It's outside the main downtown areas so you would need to get a TUK-TUK to go here.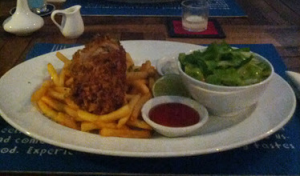 Since it's a training center. All if not most of the staff are there only temporary until they finish their training and move on to working in hotels or other restaurants. What this means is your meal can be a hit or miss. Our first meal was fantastic, but our second meal 2 weeks later was average. They have an "indoor" space and an "outdoor" area which are very cozy. The young western couple that runs and seats you are very nice and friendly.
Siem Reap Cafe & Desserts
Blossom Cafe & Training Center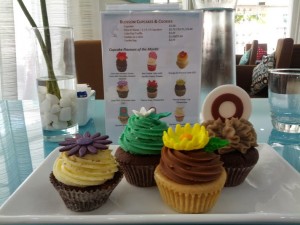 Their cupcakes are legendary. I bought every single flavor…no JOKE! The staff speak limited English, but are very polite and friendly. It is right across from the hospital. Might be a little difficult to find on your own so I would recommend to go there by TUK-TUK.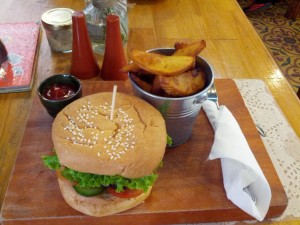 The cafe is run by sisters from Australia. I was hungry so I got a burger and wedges and Carmen ordered a Coffee and Dessert. For a place that was famous for their burgers, I would say it was just average, and Carmen also agreed her coffee was nothing special. We loved the interior design of the place and the cute menus though!
Siem Reap Hotels: Where to stay?
I personally stayed at the mid-range Mudra Hotel using Airbnb. It is just outside the main tourist areas of Pub street and the Old Market area. It's about a 5 minute FREE tuk-tuk drive into the main areas of Siem Reap. The Hotel manager Lux can also help you organize your Siem Reap itinerary and provide tour guides for Angkor Wat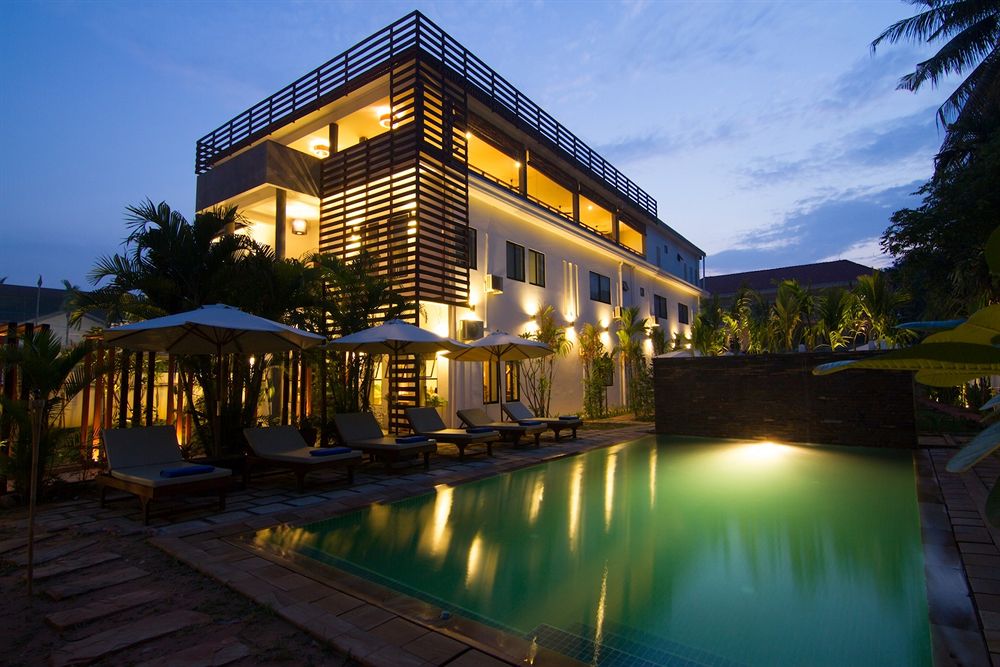 Siem Reap Spas & Massages
I've been to most of the top ones in Siem Reap. Here in no particular order here are the most famous ones with my experiences for each place.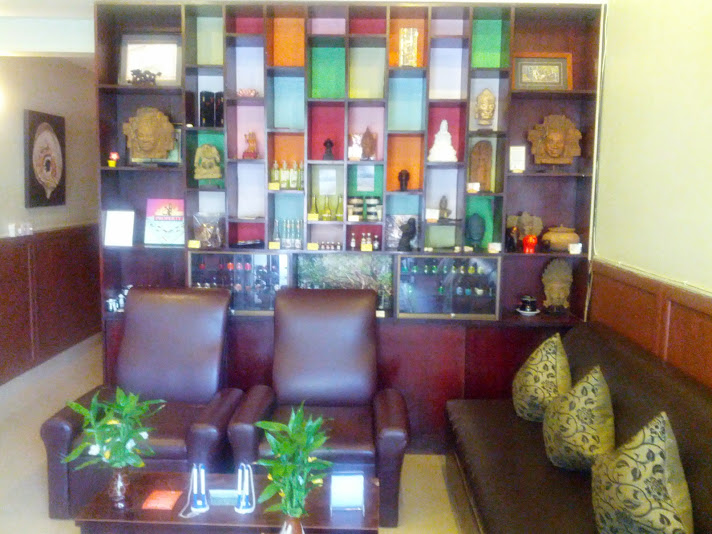 Ask for "Mom" She gives a great massage for $15/hour. Got a private locker and private room. They also provide a new disposable underwear. The place was very clean and professional.
When I first walked in this SPA. I thought I was in another location of Lemongrass. The rooms are very similar as well as the pricing. Provides the same services such as a disposable underwear to change into. Private and clean rooms. Cost was also $15/hour
We've been to 2 different Pure Vida locations and both offered cheap rates at $12 hour. The rooms are not private. Both times we just had sliding curtains that separate the clients. Unfortunately both times the people next to me were super loud and I didn't get to "relax" and enjoy my experiences to the fullest. The masseuses are definitely a little less skilled than at Lemongrass and Lotus Dream Spas.
Paid $10/hour for a foot massage. The young girl was busy on her phone texting with one hand while massaging with the other. She also ended the massage early. Very unprofessional. AVOID.
I went to the main location just off the main road on Sok San street. The masseuse Julie was great. The beds are separated by sliding curtains so you can hear the other people chatting if i'ts busy. Cost was only $8/hour too!
Carmen and I both got the foot massage and the older lady beside us got the head/shoulder massage. The old lady and I were unfortunate to have 2 young male teens massage us. It was AWFUL. We both requested to have our massages cut short. Carmen enjoyed her massage with a middle-aged female masseuse. I suspect the young males were not trained and were used because all the other masseuse were busy.
Siem Reap Pub Street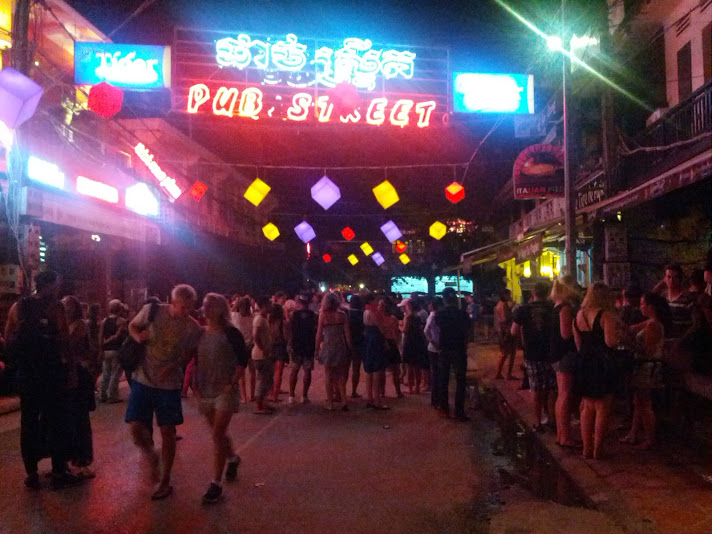 This is the street where you will find most of the tourists. The strip is surrounded by bars, clubs, restaurants, spas and shops. You will be randomly approached non-stop by tuk-tuk drivers and people wanting to sell you items or services. In the evenings it gets especially interesting as I witnessed foreigners dancing in the pouring rain and a fight between 2 men. With 1 men leaving on a stretcher… It's definitely where the most "action" is…literally!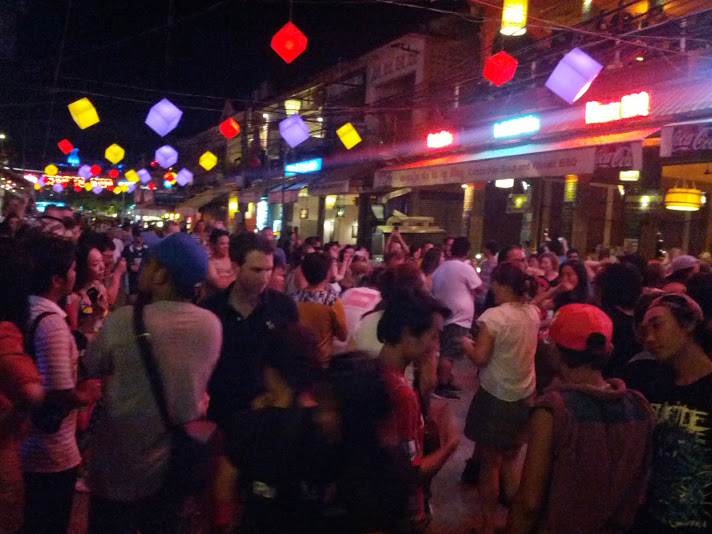 Siem Reap Questions? Comment!