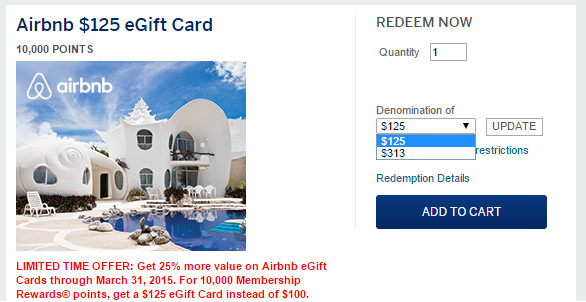 Airbnb and American Express are working together and are offering a special promo for Amercian Express Membership Reward Members. They are offering an exclusive 25% more value on Airbnb eGift Cards through March 31, 2015.
According to the AMEX website Airbnb eGift cards can be redeemed in only $100 or $250 denominations.

You can redeem Airbnb eGift cards at: membershiprewards.com
$125 Airbnb eGift Card for 10,000 Membership Reward Points
$313 Airbnb eGift Card for 25,000 Membership Reward Points
Airbnb eGift Cards can be redeemed online when you book on Airbnb.com.